Welcome to Our Website!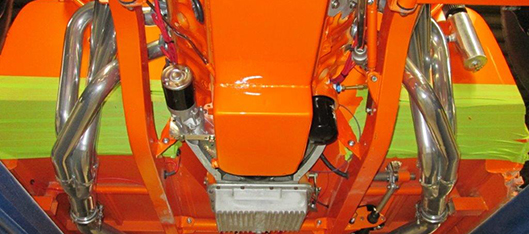 Paul's Custom Headers & Exhaust is a company that is rich in experience and expertise.
Paul DiMauro, CEO and President has gone to great lengths to put together a great team in a first class facility. He has enlisted the services of the most experienced and talented header and exhaust engineers and designers on the East Coast. Kerry "Red" Dwyer bring with him 40 plus years of hands on header design that cannot be matched.
Latest News
We've joined Instagram!


February 12, 2015




Follow us  for daily updates at PaulsCustomHeadersandExhaust

Check Back Soon


January 22, 2015




We will be updating with the latest news over the coming weeks.  Please check back often!

April 2014


April 22, 2014




An extension of Paul's Rods and Restos opened, Paul's Custom Headers and Exhaust.  Feel free to call the shop 631-242-0346 or stop on by.
Now Hiring:
Exhaust technicians & fabricators. Must be familiar with aluminum layout and design, headers fabrication and able to operate mandrel and press benders. Tig welding a must. Applicants must be able to pay attention to detail.
Email resumes to info-paulscustomheaders@paulsrestos.com
Paul's Custom Headers and Exhaust.