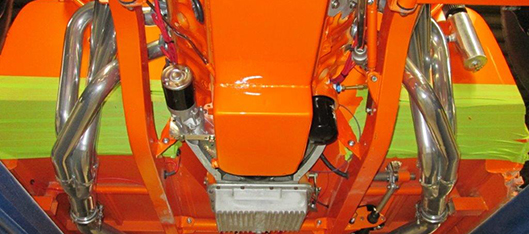 Paul's Custom Headers & Exhaust is a company that is rich in experience and expertise.
Paul DiMauro, CEO and President has gone to great lengths to put together a great team in a first class facility. He has enlisted the services of the most experienced and talented header and exhaust engineers and designers on the East Coast. Kerry "Red" Dwyer bring with him 40 plus years of hands on header design that cannot be matched.
Red's start came as a teenager in Massachusetts working for his Uncle Richard "Tubie Dick" Callahn, using a mandrel bender to design one piece header tubes instead of "gas welding" bends together. Red's design experience started on the right path.
Since that time, Red has design headers and exhaust systems that are still being produced today.
Paul's Custom Headers & Exhaust offers an array of services, including: headers, exhaust systems, welding and fabricating, mandrel bending and private label manufacturing.
We offer Header and Exhaust components for the 'Do It Yourselfers' out there, to add their own touches to their projects; flange plates, mandrel bends, collectors and more for all your performance needs.
The team at Paul's Custom Headers & Exhaust is looking forward to helping you ready the performance potential in your projects.